A BOOK OF HEROES by Chu Yen-Ping (1986) VOSE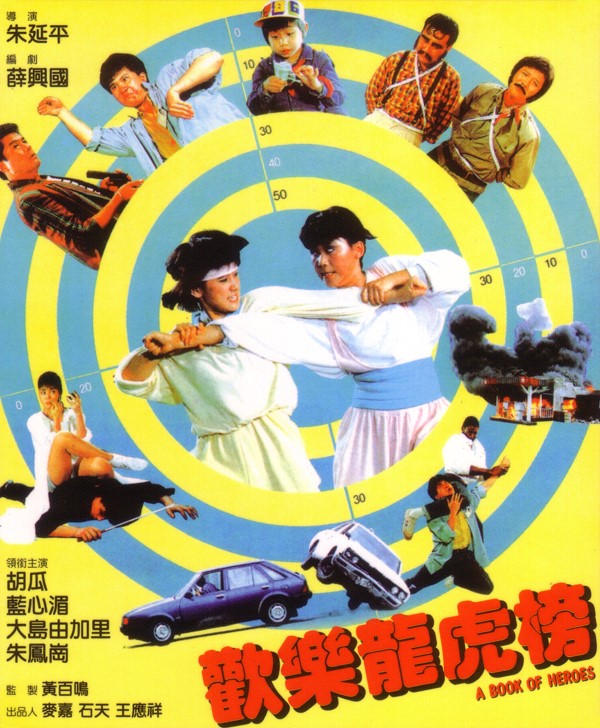 Título:
A book of heroes
Año:
1986
Género:
Acción / Comedia
País:
Taiwán
Estudio:
Golden Princess Amusement Co., Ltd., Long Shong Pictures Ltd., Cinema City & Films Co.
Productor:
Raymond Wong Pak-Ming
Director:
Chu Yen-Ping
Director de Acción:
Lam Man-Cheung
Guión:
Sit Hing-Kwok
Música:
Foo Laap
Actores:
Yukari Oshima, Yasuaki Kurata, David Tao Da-Wei, Elsa Yeung Wai-San, Pauline Lan Hsin-Mei, Woo Gwa, Eugene Thomas, Siu Ban-Ban, Tang Keung-Ying, Tang Keung-Mei, Fong Ching, Chan Wai-Lau, Li Chang-An, Cheung Aau-Tang, Choi Chung-Chau, So Kwok-Leung, Richard Hartzell, Chiu Seun, Cheng Chun-Yat, Yu San-Wa, Jue Fung-Gong, Wong Tak-Sang, Lam Gwong-Chun
Duración:
92 min.
Hu Pai es un policía bastante inepto que investiga un caso de contrabando de oro.
El golpe es llevado a cabo por Los 5 Ratas, que trabajan para un mafioso japonés llamado Yamashita. Los 5 Ratas son traicionados por Yamashita, pero Pequeña Rata consigue mandarle a su hermana Shanshan un mapa con la localización del oro antes de morir. Shanshan, una estafadora de medio pelo, junto a su compañero David, ira tras el oro, mientras que la policía (con Hu Pai y su entrometida novia a la cabeza) y los mafiosos de Yamashita tratan de capturarles.